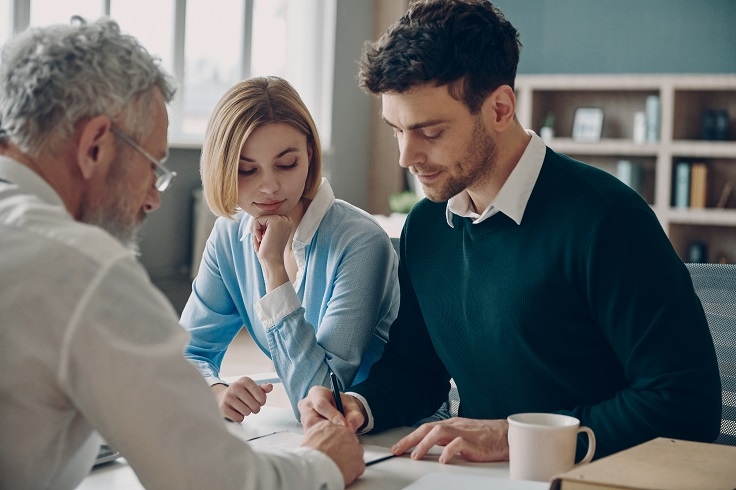 What is Consumer Duty?
Consumer Duty is new regulation, which will come into effect on 31 July 2023 and has been introduced by the Financial Conduct Authority (FCA) to further improve the delivery of better outcomes for customers across the financial services industry.
Focus is on the following four outcomes:

The Governance of products and services
Price and Value
Consumer Understanding
Consumer Support
Consumer Duty applies to all Personal Lines products and the majority of Commercial Lines products. It does not apply to reinsurance, contracts of large risk sold to commercial customers (other than if the end consumer is a retail customer e.g., an owner of a super yacht), or other contracts of large risk where the risk is outside the UK. Nor does it apply to activities connected to the distribution of group insurance policies or the extension of these policies to new members.

What does Consumer Duty mean for RSA?
Building on our existing focus on customer outcomes, Consumer Duty seeks to raise the bar further on "Treating Customers Fairly" and being "clear and fair" when communicating information to the new consumer principle "act to deliver good outcomes for retail customers."
RSA approach to Consumer Duty
In line with the FCA Consumer Duty deadline of 31 July, RSA has created a clear plan to meet the new requirements for Consumer Duty, which has been approved by the RSA boards and shared with the FCA. RSA's plan reflects some of the following key actions:
Testing and reviewing our existing processes in delivering good customer outcomes from a Consumer Duty perspective. For example: Building on PROD4 compliance in assessing our products provides fair value. Reviewing our pricing principles to ensure we deliver good outcomes for all customer groups. Further reviewing our customer journeys to ensure there are appropriate levels of signposting for customers to find information
Reviewing and testing customer communications by channel to improve customer understanding, and to enable customers in making better-informed decisions. 
Reviewing and improving our frameworks, policies, controls, and processes to ensure they remain robust and are aligned to the Consumer Duty principles.
Specifically enhancing our Product Governance Framework and processes to include additional requirements of the Consumer Duty principles. This builds on the process and actions taken to review our products and share information with Brokers by 1 October 2022.
Working with our partners and brokers to agree clear roles and responsibilities for the delivery of various Consumer Duty requirements, based on the nature of those relationships and the products involved. For example, providing pre-sales information and communication testing, so we can collaborate or support where required.
Evolving our MI and oversight to ensure all parties are meeting the requirements of the new regulation.
Continue our focus on good customer outcomes and providing value to our customers as part of our RSA Value of 'customer driven'
We are confident that our plans and focus on good customer outcomes mean RSA will comply with the expectations of the Consumer Duty for 31 July 2023 and beyond. If you have any further questions, please contact us either; via your relationship manager or email our dedicated mailbox prodgovdistribution@uk.rsagroup.com
Find out more information from the FCA on Consumer Duty: