Risk Consulting
Helping businesses be safer, stronger, and more resilient.
Helping businesses stay safe and resilient
We help businesses understand the risks they face, and what they can do to mitigate those risks. We work closely with our underwriters and claims teams, with almost all of our commercial insurance customers – from sole traders to multinational corporations. Together, we help you understand your risks, then plan, implement and monitor effective risk management strategies. Everything we do is designed to safeguard people, assets, and reputations – helping businesses thrive for the long term.
The right level of support
We tailor our support to match your business needs. This could mean a quick phone call from one of our specialists, or a dedicated team to work with you on-site. We aim to give you the support you need, making risk management cost-effective and simple.
Experts, meet experts
Risk consultancy is always a collaboration – we work with your team, bringing specialist expertise to complement the skills you already have in-house. Our team includes expertise from a huge range of backgrounds, from chartered engineers to business continuity specialists. It means we can add to the expertise of your team – creating strong partnerships that last.
Protecting what matters most
RSA Risk Consulting
We know that the smallest things can have the biggest impact. Our RSA Risk Consulting team are here to help.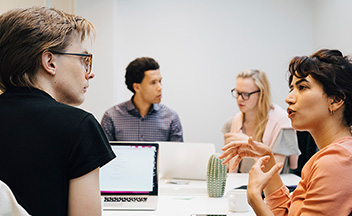 Find translated versions of our risk advice and guidance in our dedicated area.
Find out more