Our recruitment process
Interested in joining us?
We know applying for a new job can sometimes be demanding. That's why we've designed our recruitment process to be as straightforward as possible. Here's what to expect.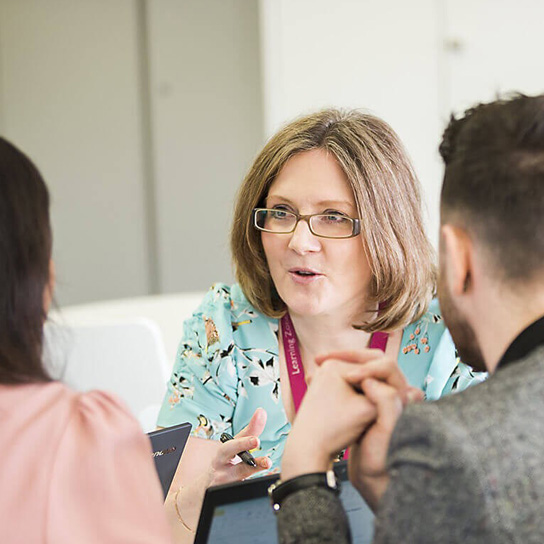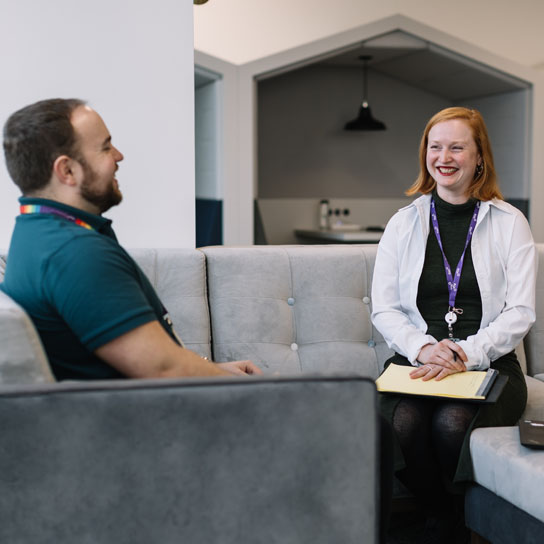 Search our current vacancies, create job alerts and find your ideal role.
When you're ready to apply, all you have to do is:
Complete a one-page application form
Upload your CV
If you like, you can also add other attachments to support your application, such as a cover letter.
Search vacancies
After you've applied
Our recruitment processes can vary a little, depending on which role you go for. But these are the kinds of steps you can expect if your application is successful.
1. We'll want to find out more about you
After receiving your application, our friendly recruitment team will contact you for more information. In some cases, we may invite you to complete an online test as part of your application.
2. You'll be invited to interview with us
If things go well, you'll be invited to meet with some members of your potential team. You may meet them in person or by video call, but we'll make sure you have all the information you need in advance.
3. We'll make you an offer
If you're the successful candidate and you think we're the right fit for you, we'll follow up with an offer of employment. This will include details about your salary, benefits and other working arrangements.
4. We'll do pre-employment checks
We're regulated by the Financial Conduct Authority, so if you accept our offer, we'll need to carry out some standard identity, employment, criminal record, and financial checks.
5. You'll get a confirmed start date
Once everything is complete, we'll confirm your start date and ensure you have everything you need for your first day with us.
Candidate Privacy Notice
Understand how we use the information collected about you during the recruitment process only.
Interview tips
Prepare for your interview by reviewing the job specification and getting to know more about RSA. There's lots of information on our website and on other channels, such as LinkedIn.
Relax and remember that the interview process is a chance for us to get to know each other. It's as much for you as it is for us.
Take your time answering questions so you can cover all your main points. If you need us to repeat a question, just ask.
Prepare for competency-based questions to bring your skills to life, with examples from your CV. Show us who you are and what you can bring to the team.
Ask your own questions to find out more about us and the role. We're more than happy to talk everything through with you.
Find a quiet space if you're having a video interview and test your equipment beforehand. We do a lot of our interviews virtually, so it's worth being prepared.
Be yourself. We're a diverse and inclusive team, so are looking forward to hearing all about you, your successes and your goals.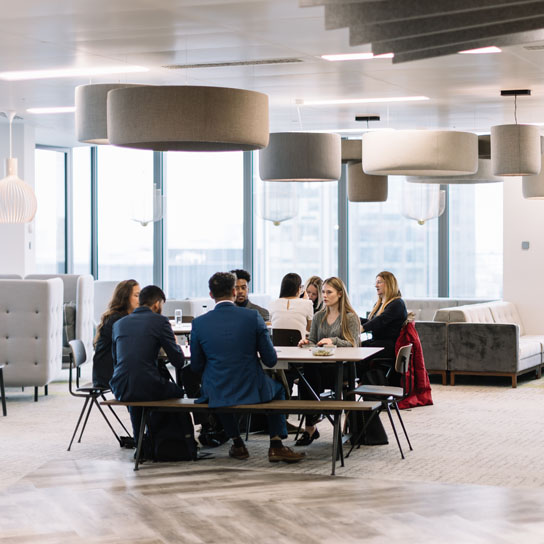 I applied and was successful and I haven't looked back since!
Product Manager —
RSA Liverpool