Our history
Our rich and fascinating history dates back three centuries. When Sun Fire Insurance was originally founded in 1710, Queen Anne sat on the throne. English troops marched in to occupy Nova Scotia and copyright law was first established. RSA became a leading insurer, from the 18th-Century enlightenment to the scientific findings of the 19th and 20th centuries. Our extensive records, now stored in underground archives, have also made RSA a key witness to major historical events.
These diligently created records show the changing face of our communities and culture. We aim to create a portal for reflection and understanding of the impact of insurance on all our lives. Here, we showcase a tiny fraction of the records we hold and we're excited to unearth more hidden gems.
Take a walk-through time to explore historic events and to celebrate the achievements of past RSA workers. We have articles, artefacts and intriguing photographs from a bygone age. Your story can become part of RSA today.
Our rich history in insurance spans well over three hundred years. While there are many aspects of this legacy we take pride in, there are also elements of our history that conflict with the values we uphold today. Through research in our archives, we've begun to comprehend our business's connections with the Trans-Atlantic Slave Trade.
Learn more
Unearthed! A fascinating glimpse from our historic archives
Some fast facts about RSA. Did you know?
We were the first to sell contents insurance
Charles Povey and Sun Insurance were the first insurance company to insure contents and items out of your property.
Charles Darwin had a policy with us
Insurance has a way of touching people's lives in unexpected ways and connects us with our past. Did you know we insured Charles Darwin's home, Down House in Kent in 1844.
We are proud of our British roots
We have links with the Titanic
With our links in marine insurance, we insured the dockyards in Belfast where the Titanic was built. The ship was a feat of engineering and is one of the most famous, tragically, sinking in 1912 on its maiden voyage.
Help to rebuild
RSA helped to rebuild port facilities at Galveston, Texas, after Hurricane Ike in 2008. Also, in 2009, we took part in the reconstruction of the Italian city of L'Aquila following an earthquake.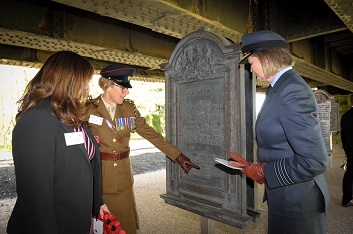 Discover more about our history as we commemorate the service given by RSA workers during World War I and World War II.
Read about our war memorials
Diversity, equity and inclusion
We thrive when everyone feels respected and valued. That's why we promote diversity and inclusion across our business.
Our people
Get to know more about the incredible people who work here.