Global Network, local knowledge
Our Global Network is an invaluable asset for our multinational clients. It makes it possible for us to insure complex risks across multiple territories – keeping our clients covered, wherever they are.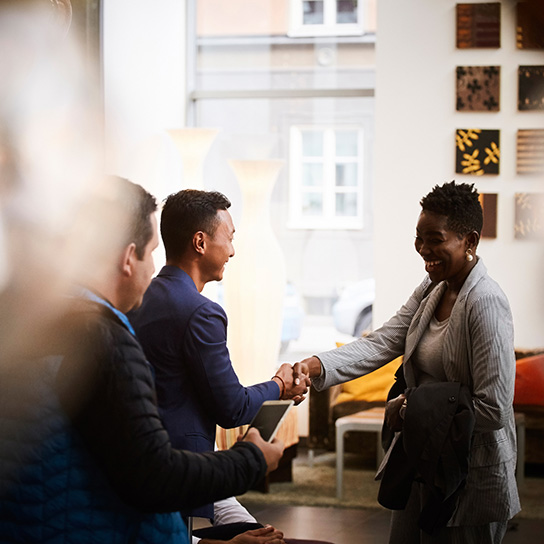 Partners in more than 170 countries
The RSA Global Network is one of the largest of its kind, helping us write business in more than 170 countries. So, when you need insurance that covers multiple territories, with complex risks, we've got the network to make it happen.
High standards
We're meticulous in our choice of partners. We aim to pick one of the top five insurers in each country we work in. So, you can be confident that wherever the business is, we can draw on the local expertise and professional service you expect.
Full compliance
From the very first stages of a partnership to the fifth, tenth, or twentieth year of working together, we dig deep into the details – regularly verifying that our partners are fully compliant with local and international regulations.
Our Global Network in numbers
In 2021 our Global Network saw:
£282m annual premium written
£86m worth of claims settled
Global breadth, local depth
The RSA Global Network strikes just the right balance of global and local. It means we can write risks for some of the largest corporations in the world, while keeping lots of the business processes within the country. So, a claim made in Bolivia gets paid in Bolivia. It keeps things simple.
Dedicated expertise
You get a dedicated claims team who know their industry inside-out. It makes the difference between chaotic delays and organised precision.
Broad capability
We handle everything from rapidly settling lower-value claims to managing complex claims for global organisations.
Close relationships
We nurture long-standing relationships with suppliers and brokers – so when we need to gather the right team, we know who to call.
Complete support
We work with brokers and businesses before, during and after a claim – from detailed risk management through to claims reviews.
Whether our customers operate in a handful of countries or a hundred, we can meet the requirements of multinational claims around the globe.