How long have you been at RSA?
Maybe too long (over 27 years!)
What's your guilty pleasure?
Cadbury's Cream Eggs. I even buy a private stash for the fridge in my garage downstairs so I can eat them all year round!
Which office are you based in?
I'm a homeworker but I used to be based in our Halifax Office.
What's your worst quality? What's your best quality?
Worst – my wife tells me I snore loudly, but am I supposed to know this when I'm asleep?
Best – calm under pressure and easy to get on with.
If you weren't in insurance, what would you be doing?
Not that I'd ever be good enough, but maybe a professional footballer. Scoring goals for Leeds would be a dream! 
What is your main priority at the moment?
Up-skilling my fairly in-experienced team of Vet Relationship Managers and ensuring we have fun along the way. Having been around for 27 years, my network of contacts at RSA is pretty strong.
What did you not expect about working in the insurance industry?
Meeting my future wife, Jenni! 
Do you have a hidden talent or passion?
I've played Crown Green Bowls since I was about five years old. I was Leeds junior champion three times in four years and captained the Yorkshire youth side to success as British champions. I still play, but less often nowadays – the social side to bowls is amazing as there's always a pub nearby.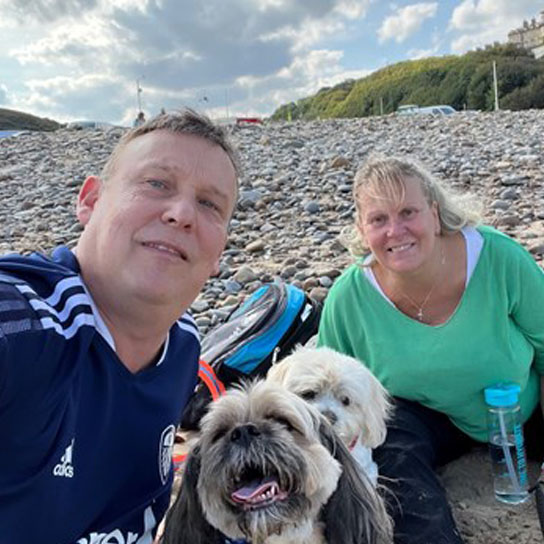 How would your friends describe you? How would your team describe you?
Loyal, supportive and reliable.
What advice would you give to your younger self?
Make the most of life, and ensure you balance hard work and fun.
How did you get into insurance?
By mistake (I'm not sure anyone grows up yearning to work in Insurance). It was my very first interview in 1985.  My friend had done some work experience at Cornhill that led to a permanent offer, so when a job advert came up at General Accident (now part of Aviva) I applied and spent 10 happy years there, meeting my wife of 27 years, Jenni.  I joined 'SunAlliance' in 1995, and my son Paul now also works for RSA, so insurance seems to be a common thread in our family!
What change would you like to see in the insurance industry/RSA in the next 3 years?
Simplification of products. I think we sometimes make it far too complex for customers to understand the different types and levels of cover. 
What's your most embarrassing work experience?
Losing the team flex cards and then receiving a call to say we'd sent them to the FOS by mistake!
What are your three top tips for maintaining a healthy work life balance?
Work is important but family always comes first – so always remember that.
Avoid switching the laptop on when you're off – the world doesn't end and you always need quality time to relax and recharge your batteries.
Communication is king!  Be open and honest with your family and work colleagues when you're having a bad day – they might just be able to help make it better for you.
What do you do when feeling stressed?
Go for a long walk with the dogs or just get a good night's sleep. Things always seem to feel better in the morning.
How is insurance making the world a better place?
With the 'cost of living' crisis, it's peace of mind that in the event of something unexpected, you have the comfort of insurance to help you out.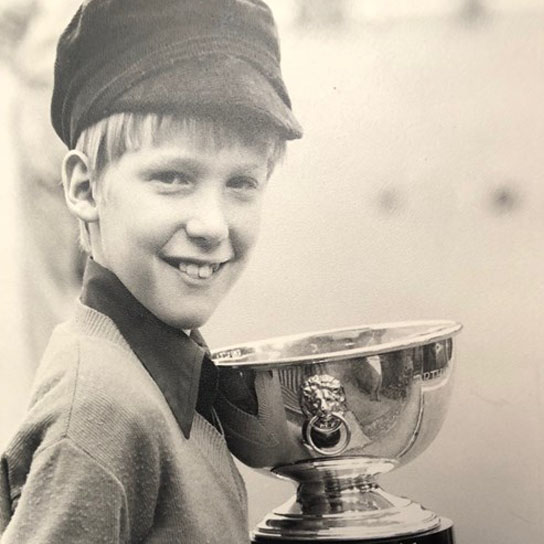 You can invite four people to your dinner party - who are they? Why?
David Jason and Nicholas Lyndhurst– are great actors and Only Fools  and Horses is my all-time favourite programme.  I must have watched every episode over 100 times!
Martin Kemp– always loved Spandau Ballet and he seems a "true" all-round top bloke.
Russell Crowe– legend of an actor and I love the Gladiator, plus he supports Leeds United so there'd be plenty to talk about!
What is your happiest memory at RSA?
Without a doubt being Head of Complaints for 10 years at RSA. It's a demanding but very rewarding role and enables you to work with stakeholders in every single business area. 
What are you currently binge-watching/listening/reading?
Cobra Kai series 5 – I love the old Karate Kid films and the spin-off series with the same cast 30 years later is even better! Can't wait for series 6!
Tell us a joke!
Two hunters are out in the woods when one of them collapses. He doesn't seem to be breathing and his eyes are glazed.  The other guys whips out his phone and calls 999. He gasps "I think my friend is dead, what shall I do?" The operator says "Calm down, I can help.  First let's just make sure he's dead". There's a silence, then a gun shot is heard.  Back on the phone, the guy says "OK, now what?"
Career highlight to date is?
Sorry but I have two!
As Head of Customer Relations, I was so proud our hard work was rewarded when we won the very first Platinum Team of the year event back in 2010 and had an all-expenses paid trip to Amsterdam!
Then in 2017, I was part of the team that won two external awards for Claims Initiative of the Year for setting up the Industry's very first Vet Referral Network. 
What would you say to someone considering a career in insurance?
While it sounds pretty boring, it's actually a great career. There are lots of different roles and you get to meet loads of amazing friends. I even met my wife!
What's your biscuit of choice and why?
I'm not a big biscuit fan, however, I am partial to shortbread. It just melts in your mouth!
Do you have a favourite Christmas memory?
I met my wife Jenni at an Office Christmas Party. She pinched my favourite tie so I had to pluck up the courage to ask her out so I could get it back!
You've been with RSA a while, what's the most 'Office Christmas party' thing to have occurred over the years?
I've had many happy memories at RSA, but the one year that sticks out was after I'd set up central complaint teams in Peterborough and Sunderland. As Head of Complaints I had to attend Christmas parties for Customer Relations on three consecutive Fridays in December, starting with Peterborough, then Halifax and finally Sunderland. Maybe I was flagging, but the further north I ventured, the messier the night ended!
What do you love and hate about Christmas?
Love – precious time with family, especially now as I have an 11-year-old grandson (Freddie-Joe) and 10-year-old granddaughter (Annelese). Just love those two to bits and love seeing them having fun.
Hate – I love the build-up to Xmas, putting up the tree and decorations, partying and the break with family but then January seems really depressing.