"At school, I was always asked "why aren't you more like your sister?" I lived in her shadow. For years I compared my achievements to that of hers, not sure who I was trying to prove myself to. Turns out it was me. If I could go back, I'd tell myself "Stop comparing yourself to others and don't listen to others that try to, you were born enough"."
Jen Dallas, Head of Digital UK&I Marketing Brand and Distibution
"She was very shy. Her primary school teacher was a bully that thwarted her creativity and intellectual development and planted the seed of low self-esteem in her. Moving into middle school, free from the shackles of primary education, she fell in love with maths and physics. She loved the challenges posed by these subjects and grew into a contradiction of shyness and insecurity, and unstoppable determination to tackle any maths and physics questions she got her hands on. At 18, with a desire to save the planet, she went into environmental studies. She was passionate about learning and pursued postgraduate education and postdoctoral research. She enjoyed research but would have never dreamed that, later in life, her Sunday evenings would not be filled with nostalgia that the weekend was ending but looking forward to getting back to work on Monday morning! Who would have guessed that a microbial ecologist was going to become a data scientist? Through a tortuous path, this little girl realised her dream and is now a woman who believes anything is possible if you want it enough!"
Joana de Carvalho Baptista, Data Scientist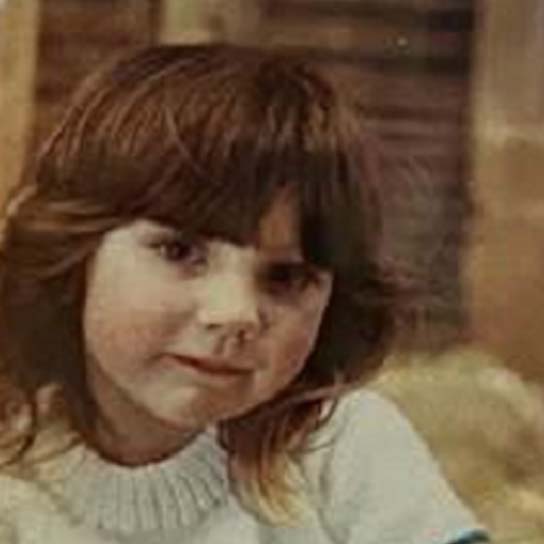 "She was happy and felt unstoppable in subjects at school she liked yet fraught with doubt and bullied for what she couldn't understand. Being dyslexic people can struggle to understand you learn differently but you manage to create your own ways of learning to overcome the challenges.
You rely on your focus and determination to grant you access, even acceptance, to areas of interest that excite you. You find you do not need a fancy degree to do what you love and your drive and passion are the vessels to carry you wherever you want to go. That fancy university will eventually come knocking and you now contribute to their work as a self-educated peer and not a paying student. You will go on to surpass what they all thought you would achieve. Your mum, your biggest fan, will beam with pride with each promotion and opportunity which comes your way and she loves to tell her friends "what our Sam" is up to now. You use that creativity to contribute and spark a light in others to give them licence to do the same and those women who you thought were your competition become your proof it can be done."
Sam Bradley, Agile Project Manager - Collaboration Tools
"She had a loving family, her favourite person was her grandmother who loved her to bits and made her feel valued. As she grew up, her sense of being "valued" got challenged when at school she watched the same girls every year get the awards and she got ignored (even though her grades were good). Her sense of value got challenged again when she had a baby and then returned to work to find she hadn't received an annual pay rise as she had been on maternity leave when the reviews took place. She also had to take a more junior role as she was told the role she was doing couldn't be done part-time. However, she was not going to let this stop her from achieving her goals. She learned to code in her thirties (in Visual Basic) and then again in her forties (R and Python). She is a female Data Scientist. She was nominated for a Women in Data award. When not doing Data Science, she is inspiring the next generation of females in tech, teaching coding at a girls' after school club. She has won awards at work for Code Club and for her innovation in applying machine learning to new types of problems.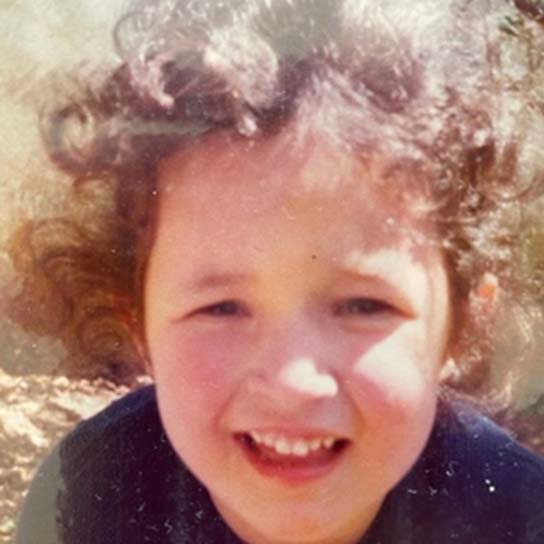 So - remember that you are of value – don't let comparisons, fear of failure or what others say undermine your true worth. #IWD2022, #BreakTheBias, #RSA, #ThisLittleGirlIsMe."
Amanda Beedham, Data Scientist
How can I get involved? 
Celebrate and mark International Women's Day on 8 March by sharing what you would tell your younger self to ease the path or inspire that little girl to reach for the stars.  
Comment below and or take to LinkedIn using #RSA, #Thislittlegirlisme, #breakthebias.  
We looked forward to seeing your responses and who knows what greatness you could inspire in others.