Tell us about yourself?
I'm based in Liverpool, and have been with RSA for 33 years. Outside work I'm a Mezzo Soprano.
What's the biggest change you've noticed since starting 33 years ago?
It might be hard for some people to get their head around but when I first started work, we had an hour a month on a PC to upload our work, and it was one of those massive things! Shortly after that we all got a PC on our desks and it was so exciting.
Have you always been in this role?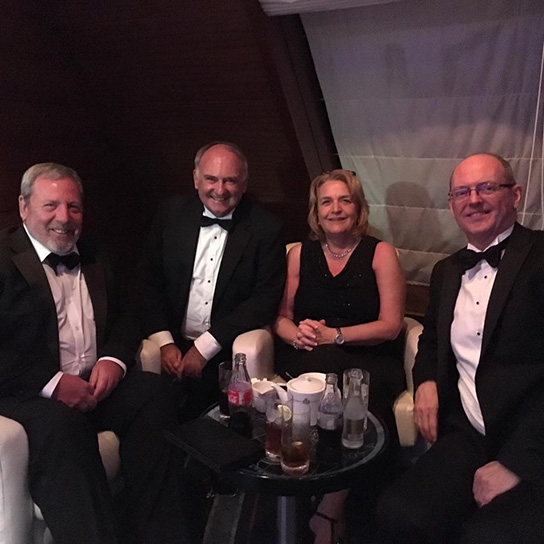 I've done loads of different roles over the years: I started off in reinsurance, then moved to a full-time union role, then to HR, Commercial Small Business, Facilities Management and then to Planning and Telephony, where I am now. I think fundamentally RSA's always been a really good company to work for. The opportunity to change your specialism as you grow and your skills and interests change, makes it a place where you can spend your whole life.
Tell us about your singing career

I grew up in Manchester but my Dad was Welsh and I spent my whole childhood with classical music and Opera playing at home. There were only three TV channels then and it wasn't the all-encompassing thing it is now. There were no electronic devices either and music was the main talking point for everyone.
When did you start and where has it taken you?
I first found out I could sing when I was nine and a music teacher arrived at our junior school. He got each one of us to sing a note, when he got to me he asked me to sing another note, and then another, and then an arpeggio (a 4-note broken chord). Everyone in the class was looking at me but I was used to sounding like that and just thought it was odd that others couldn't sing the note he was playing. He walked me home that night and talked to my parents about my voice. He started teaching me singing but then got someone from the Royal Northern College of Music (RNCM) to teach me and that led to me successfully auditioning for Chetham's School of Music. Following that, I went to the RNCM to study voice and became a fully-trained opera singer. I've been extremely lucky that even though I didn't choose to pursue a musical career, I've been doing charity concerts most of my life, whilst enjoying a brilliant mainstream career with RSA.
How has singing shaped who you are?
It's funny how different aspects of your life bring out different aspects of your personality. I'm definitely a more dramatic personality in my singing life than I am in my work life, I also love dressing up. I have a lot of big dresses and lots of makeup for singing. I don't find insurance and drama mix that well! Insurance isn't short on drama but it's our job to respond calmly and deal with it.
Also, from the age of nine I've been performing for an audience, so standing in front of any number of people and talking to them is not really a problem for me. Nothing's quite as scary as being 18 years old and standing in front of a few thousand people, singing solo!
So no issues with stage fright then?
Ohh, I'm terrible! My accompanist Tony, who has played for me for over 30 years used to stop anybody from seeing me behind the scenes because he'd just go "Jen: nobody will think you can perform if they see what a state you get into." He used to have to hold a cup so I could have a drink because I was shaking so much. I used to think I'd never be able to get on and sometimes Tony would be behind me shoving me on and then I'd walk onto the stage and …all nerves gone. Adrenaline just clicks in and the performer takes over.
What are the challenges?
There are all sorts of different ones. If I'm doing a concert, I can't have any dairy products for a month before. I won't be too graphic about it, but dairy is not good for all the sinus/nasal passages that are required to be very clear. Also, I'm allergic to certain animals, so I have to be really careful if somebody invites me for a meal the night before a concert. In my normal life it doesn't really matter if you've got a few sniffles and sneezes, but it very much matters if you're trying to get through an aria or a song. Because I don't do it professionally, I don't really protect my voice, such as walking around with three scarves on in the cold weather, making sure I'm not in dry environments, or places with too much air conditioning (like the office).
What are your three singing highlights?
 It's difficult to choose three really, The British Youth Choir was an early highlight, I've also raised a lot of money for Cancer Research doing solo concerts, which means more to me now that family and friends have sadly been affected by cancer. I'm also really enjoying being part of Wargrave Community Choir, we do lots of concerts for charity and sang at the Eisteddfod this year, which my Dad would have been so proud of, it was a wonderful experience taking part with so many fantastic musicians. I also used to play violin in a local youth orchestra and I absolutely loved that too!
Who inspires you?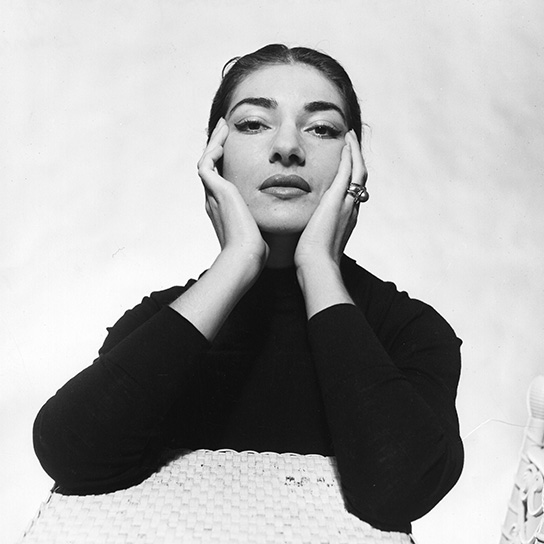 My hero when I was young was Maria Callas, I loved the drama of her singing and her life, she was a very colourful character. Joan Sutherland had the most perfect voice I'd ever heard and Pavarotti is my all-time hero, I was lucky enough to see him live 5 times.
Do your team know? 
I've been known to break into some appalling Karaoke at the Christmas do, I don't really have the voice for pop!
Have you sung at any colleague's weddings or anything similar?
I've sung at loads of weddings, I'm one of four and my husband's one of six and we've got twenty-seven nieces and nephews, eight great nieces and nephews. Weddings, christenings, all sorts. I've only sung at a funeral once, but it's one thing I'll never do again. It's just too difficult emotionally and the problem is, you don't know how you're going to feel until you're actually there. They asked me to sing Danny Boy, everybody started crying and I just thought I can't do this again.
What's your priority at work at the moment?
My focus is Omnichannel. This is about ensuring we can connect with customers across every channel. Currently, the majority of people phone us, we're trying to generate interest in other channels such as web chats, SMS, WhatsApp and in some instances email. We have lots of different channels and lots of ways a customer could contact us. Omnichannel is how you bring all that together in the infrastructure so you can see the full view of the customer. If I'm an agent and I'm looking at my desktop I can see that 5 minutes ago a customer tried a web chat and it didn't quite work, meaning we can have a much richer conversation with the customer. That's what Omnichannel's all about.