It all began because my dad was keen for his children to be able to defend themselves, as he grew up on a 'pretty rough' council estate. He started us in karate when I was about seven years old. Once I started the Wado Ryu Style in my teens, I became obsessed. Every single day I'd be doing Katas (Kata is a Japanese word describing a specified series of movements, with stepping, and turning, while attempting to maintain perfect form). Everything I did was basically a Kata, and I was annoying my brothers constantly!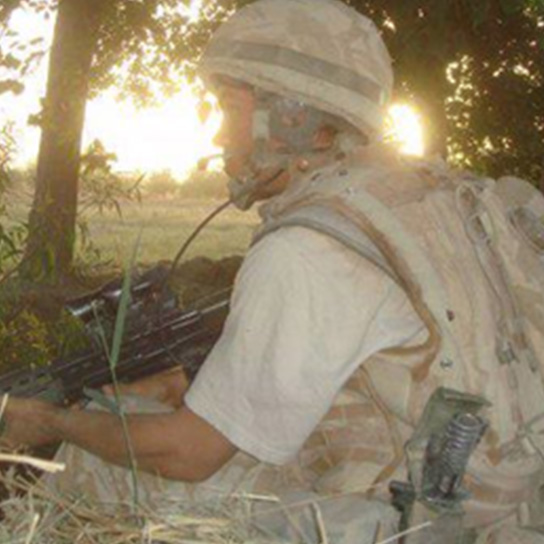 In my teens, I also took up wrestling and boxing and did these just as obsessively up until I joined the Army.
On leaving the Army, I dabbled in Wing Chun Kung Fu (a form of Southern Chinese kung fu, and a close-quarters system of self-defence) and had an eight-month fascination with Krav Maga. I trained five times a week with my brother, who eventually went on to train directly in Israel.
The ground defence of Krav Maga is based on Brazilian Jujitsu ('BJJ' a self-defence martial art and combat sport based on grappling, ground fighting, and submission holds). I decided to start training in BJJ, thinking it would help me to develop faster and that my previous wrestling experience could come in handy. Boy did it not come in handy – my BJJ instructor absolutely trounced me! Despite being a much smaller person, I couldn't believe how easily he was able to submit me when I was trying my hardest. To highlight how effective it was at controlling a person, he was using me as a 'rest round'; he was tapping me out while recovering for his next round! I dropped Krav Maga and focused all my efforts on BJJ.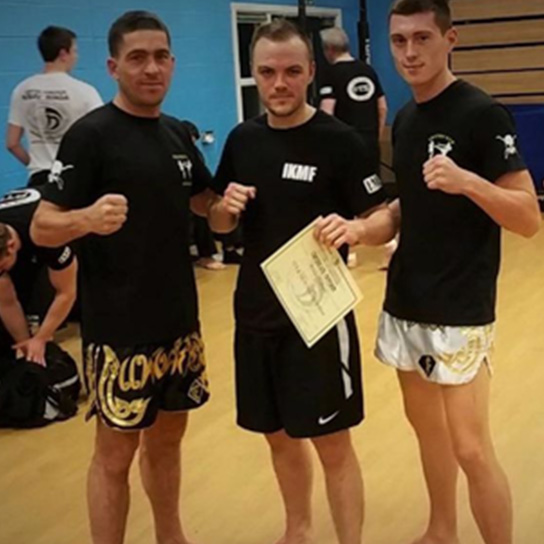 I've focussed on Brazilian Jujitsu ever since – close to eight years – and competed in a couple of tournaments during my early days. I've been able to train with multiple BJJ World Champions, a two-time Judo Olympian and a former Green Beret. Just over a year and a half ago, I formally started coaching.
Self-Defence
I volunteered to run a self-defence session for colleagues at RSA to help attendees feel more confident in themselves and increase the awareness of and ability to recognise risk. The session provides multiple solutions to assist in the avoidance of threat and applies my lifelong training in self-defence-focussed martial arts to demonstrate some simple methods of how to extricate yourself from a contact situation.
I also know first-hand what's it's like to be targeted by bullies. I grew up on several tough council estates around Manchester and because my family moved often, it happened all the time as a child.
I split the session into theory and practical, starting off by focussing on dispelling myths, the impact of adrenaline – which included some examples from my time in the army – and spatial awareness techniques. For the practical demonstrations, Tony Bough, Head of Health, Safety and Wellbeing, very kindly opted to be my glamorous assistant.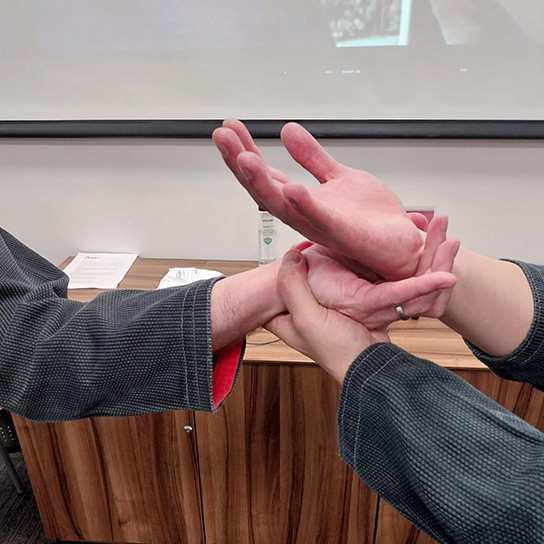 Together, we demonstrated multiple 'grip-breaks', which are methods to remove someone's grip on you that do not require commensurate strength. These grip-breaks hinge on the fact that the weakest point in anyone's grip is between their thumb and index figure.  We had some great questions in the Q&A about combatting 'freeze' (by getting familiar with the adrenaline response) and what to do with people coming from blind spots.
Tony said, "I've never tried anything self-defence-related before. Even though he did shatter my movie star illusions about taking on multiple opponents, Wes was excellent. His presentation on assessing and removing yourself from risk was eye-opening. I especially liked the hold-breaks. It was fascinating to see how technique trumps force."
Feedback from the class
Wesley's self-defence class was excellent. His knowledge and experience shone through, and it gave me simple steps and techniques. It really gave me a big confidence boost.
Samantha Bradley -
Modern Workplace Manager
I'd like to thank Wesley for his generosity in giving up his own time to provide really informative self-defence awareness training from the perspective of an Armed Forces veteran and a martial arts specialist. The insight and tips provided are invaluable and vital for helping to protect everyone. Sharing skills, lived experiences and things that fall outside of your 'day job' is encouraged at RSA. We love to uncover more about the diverse mix of people that make up RSA and bring so much to our unique culture.
Victoria Bauling -
Physical Security Analyst and Co-Chair of the RSA armed forces Employee Resource Group