RSA Archives have discovered a Sun Fire policy from 1807 showing our link to an important couple in Black British history: Ignatius and Ann Sancho.
RSA have been forging a closer relationship with the London Metropolitan Archive (LMA), sharing finds and supporting their project to digitise and index all the RSA fire registers. The LMA's 'Unforgotten Lives Exhibition' introduced us to many notable figures from Black British History who helped pave the way for greater racial and social equality in the UK. This included Ignatius and Ann Sancho, and their son William.
Ignatius Sancho was a writer, entrepreneur and musician, while Ann was a supportive force who led their large family and became one of the first Black British women to own and run a business. Together they transformed resilience, intellectual ambition, and the pursuit of equality in 18th Century Britain.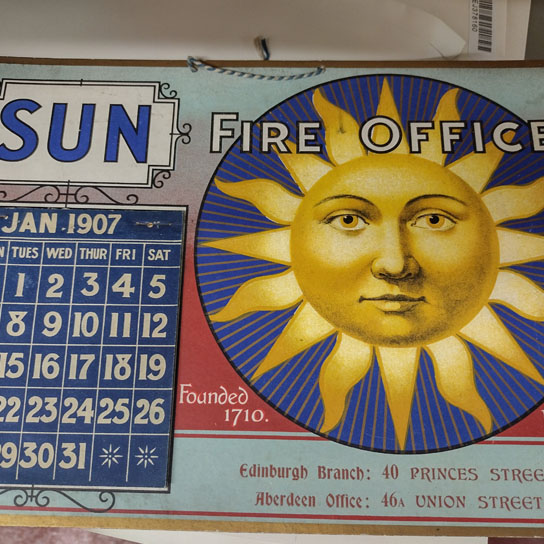 Ignatius Sancho: More than a Jack of All Trades
Born on board a ship in the slave trade in 1729, Ignatius Sancho's early life was a testament to the harsh realities of the time. However, his indisputable intellect and compelling personality would soon transcend those bleak beginnings.
Around the age of two, Sancho was taken to London, where he was forced to work as a slave for a family in Greenwich - the Legge sisters. There he met the 2nd Duke of Montagu, who gave him access to his library at Blackheath, encouraged his education, and gave him books to read. After the Duke's death, Sancho successfully petitioned his widow to join her household, working as a valet with the Montagu family at their various homes, including Richmond and Whitehall.
Sancho was an enthusiastic reader and educated himself, despite the legal and societal restrictions. Notably, he became the first Black person to vote in a British election, and one of the many who helped abolish Slavery across the Atlantic. A milestone that shattered racial barriers in the country.
As well as Sancho's existing circle of contacts through the Montagu family, he corresponded with writers such as Laurence Sterne, as well as politicians and public figures. His published correspondence, The Letters of the Late Ignatius Sancho, an African (1782), offered vivid accounts of Black people living in 18th Century Britain, serving as an important historical record and advocacy tool against slavery.
Ann Sancho: The Pillar of Support
While Ignatius had received scholarly attention, Ann Sancho was a force in her own right. Ann Osborne, a Black woman born in the Caribbean in 1733, married Ignatius in 1758 in St Margaret's Church, Westminster. Ann's commitment to family life was unwavering. In a time where women, particularly Black women, had limited resources, Ann defied norms.
In 1774, Ignatius opened a grocery store and Ann managed this store, particularly during Ignatius' ill health. This made her one of the early Black female business owners in Britain, a truly pioneering position. When Ignatius died in 1780, it was Ann who continued to run their store.
William Sancho, son to Ignatius and Ann, appears to have started trading as a bookseller in the premises, established as a grocery store by his father. The British Library describes this as the first Black publisher in Britain. However, the fire insurance policy, purchased from Sun Fire in 1807, indicates Ann's presence. It suggested they were working together and that she was, in fact, potentially the first Black publisher in London. The Women's Print History Project, in their endeavour to find Black women who were active participants in the book trades, did some research on Ann Sancho and her links with book trading. They were unable to find any imprints of her. Given the lack of concrete evidence, this title cannot be attributed with any certainty to Ann Sancho.
A Legacy Carved in Time
Ignatius and Ann Sancho were not just a man and wife; they were partners in establishing a legacy of activism, intellect and culture. In 1782, an anonymous editor, published Ignatius's letters, thereby preserving his thoughts and observations for future generations.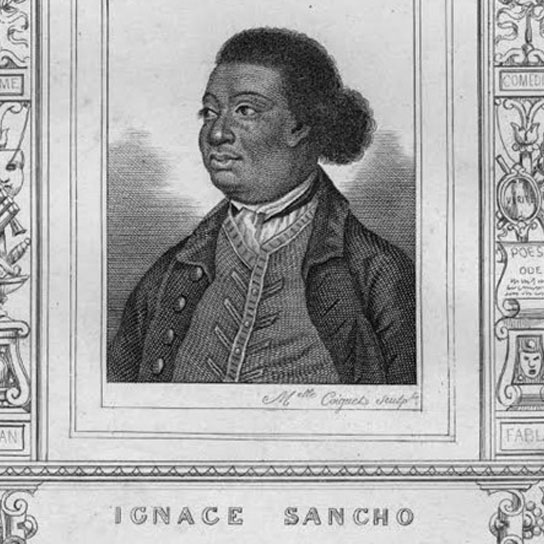 Their contributions helped to enable future Black Britons to engage in intellectual and political life. Ignatius Sancho's portrait, painted by Thomas Gainsborough, remains an enduring symbol of Black presence and dignity during a time when these attributes were routinely denied to people of African descent.
As we celebrate Black History Month, the lives of Ignatius and Ann Sancho are testaments to their resilience and activism. They broke numerous racial and social barriers, while cultivating a family and a business that served as a catalyst for Black intellectual and economic development.
Theirs is a story not just of survival but of thriving against the odds, reminding us of the power of intellect, love and community in the face of adversity.
By revisiting their history, we do more than remember – we draw inspiration to continue fighting for a more equitable world, as they once did.